TorqueSim, RealSimGear, and X-Aviation are pleased to announce the release of the following updates for our products:
Take Command! SR22 G1000 Series 1.3.0
Take Command! SR20 G1000 1.3.0
Take Command! SR22 Entegra Series 1.1.0
Take Command! SR20 Entegra 1.1.0
These updates consist of a wide variety of improvements, and as we detailed last month, our initial preparations for X-Plane 12. (This isn't the X-Plane 12 update, but this is a step towards it. Once X-Plane 12 is released, we will release updates in due course to fully support the new sim at no additional charge to existing customers.
To Update: Download your installer(s) here and re-install!
Don't have the aircraft already? You can check out the products here: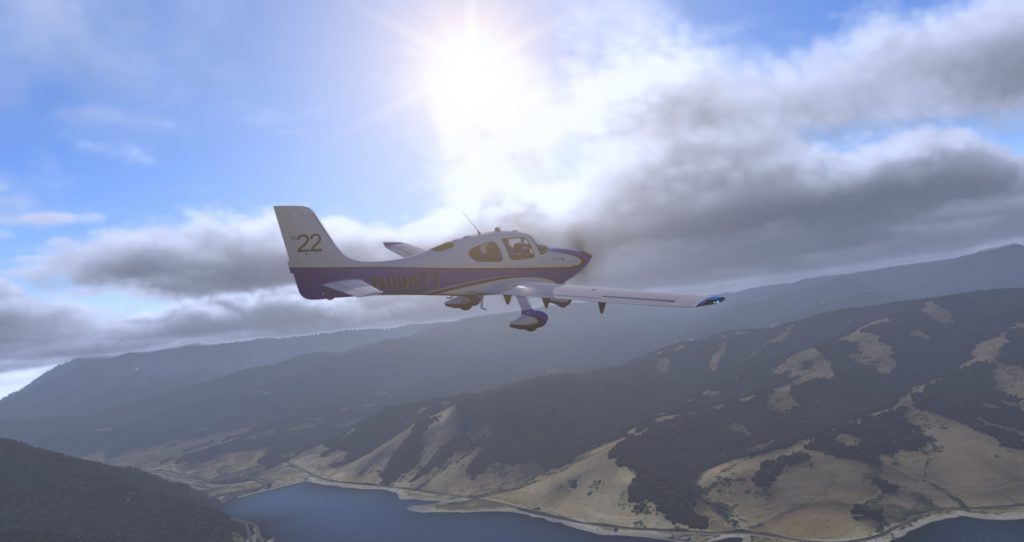 SR20/22 G1000 1.3.0 Release Notes
New Features:
Major infrastructure refactoring in preparation for X-Plane 12, bringing over our modern fundamental function library, activation system, and anonymized statistics platform from our in-development aircraft. These systems should increase the aircraft functions' stability and provide a better basis going into X-Plane 12 for a more unified experience across our fleet.
Improved FMOD sounds throughout with surround sound support and fixed audio compression. Reworked sound space, sound positioning, and refined engine and prop sounds.
Visual model overhaul, improving fuselage mesh and interior textures. No more ripples or pinches in the composite exterior. Added 3D stitching on the glare shield.
Performance tuning and general improvements
Bug Fixes and Improvements:
[T-1203] Exterior lights should now work with "hide_3d_details" setting
[T-1602] Tabs fuel option on SR20 should fill properly
[T-1611] Persist setting option in the menu was previously finicky
[T-1431] SR22 NA adjust fuselage drag coefficients
[T-1542] Adjust MD302 power handling with RSG Cirrus Cockpit hardware
[T-1630] Wobbly propeller disc texture
[T-1631] Magnetic compass texture orientation
[T-1259] Improved engine model handling
[T-1639] Fixed hidden visor in exterior view
[T-1643] Fix GCU frequency ENT key on engine page for frequency entry
SR20/SR22 Entegra 1.1.0 Release Notes
New Features
Major infrastructure refactoring in preparation for X-Plane 12, bringing over our modern fundamental function library, activation system, and anonymized statistics platform from our in-development aircraft. These systems should increase the aircraft functions' stability and provide a better basis going into X-Plane 12 for a more unified experience across our fleet.
Improved FMOD sounds throughout with surround sound support and fixed audio compression. Reworked sound space, sound positioning, and refined engine and prop sounds.
Visual model overhaul, improving fuselage mesh and interior textures. No more ripples or pinches in the composite exterior.
Add Annunciator Panel popup window
Improve performance of Entegra system
Improve engine handling
[T-1609] Support for simultaneous DFC90 button press functionality for RealSimGear DFC90 hardware
Commercial Edition: Customizable failures for aircraft and avionics
Bug Fixes and Improvements
[T-1578] Add PFD Knob labels
[T-1571] Fix Entegra PFD knob push action
[T-1604] Fix engine parameter rounding errors
[T-1575] Improve automatic popup handling
[T-1637] Add in-sim popup control for windows
[T-1631] Fix magnetic compass orientation
[T-1638] Adjusted Linux dependencies
[T-1513] Commercial Edition: Improved oil pump failure, Added configurable Magneto failures
[T-1639] Fixed hidden visor in exterior view
[T-1630] Fix propeller disc wobbly texture
[T-1629] Fix bungled Linux OpenGPWS versions
[T-1641] Fix DFC90 popup window label brightness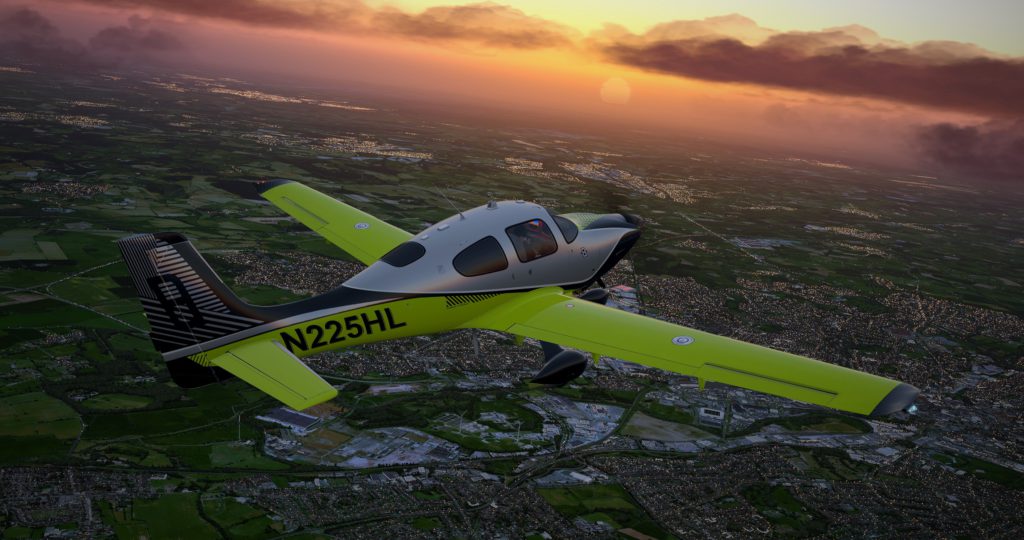 Screenshot courtesy of RobH via the TorqueSim Discord